Myoridge is a Kyoto University spin-out company having licenses of commercialization of iPS-derived cardiomyocytes under chemically-defined and protein-free conditions on 3D platform. The CarmyA production platform provides highly purified and functional cardiomyocytes guaranteeing narrower lot-to-lot variation.  
Protein-free Condition
Chemically-defined
3D Culturing Conditions
90 to 98 % purity (as cTnT + CMs)
Excellent Drug Responding Properties 
2018.06.01. Biospire starts to support Myoridge for their international business development.
Category
iPS-derived cardiomyocyte, Cardiac sheet, Cardiac fibre, CRO service for drug responses
Business model
Commercialisation (distribution) of iPS-derived cardiomyocytes (cryo-preserved format)
CRO service for drug responses
Custom disease model development
Relationship to Biospire
Global business development supports.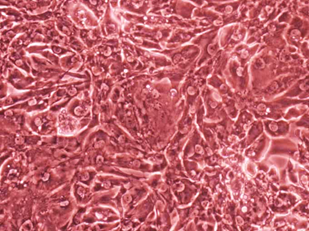 46-29 Yoshidashioadachi-cho, Sakyo-ku
Kyoto 606-8501 Japan
Tel: +81 (0)75-746-7804
Please contact;
Email: info@biospire.jp
Telephone: +81(0)50-5534-0777 (Biospire Japan)
"Myoridge delivers high function and quality controlled iPS-derived cardiomyocytes to the global drug discovery market."
1. Sarcomere Structures
CarmyA are produced in 3D and chemically-defined culturing conditions, which induces further maturation as cardiac cells with having better sarcomere structures showing more patterned Z-bands compared with conventional 2D culturing methods.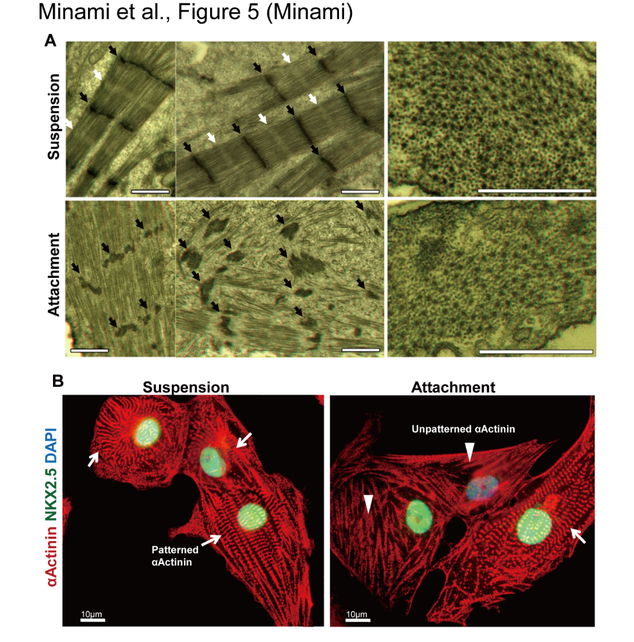 Fig.1. Electron microscopy images of typical CarmyA (above) and Immunofluorescent staining images of CarmyA (bottom-left) and conventional 2D cultured iPS-derived cardiomyocytes (bottom-right).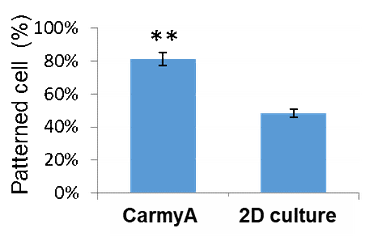 Fig.2. Percentage of patterned cells for CarmyA and 2D cultured cardiomyocytes. 
2. Key Marker Expressions
CarmyA expresses higher voltage-dependent K+ channel genes (HERG, KCNQ1, Kir1.2) than other commercially available iPS-derived cardiomyocytes. CarmyA also shows matured electrophysiological properties.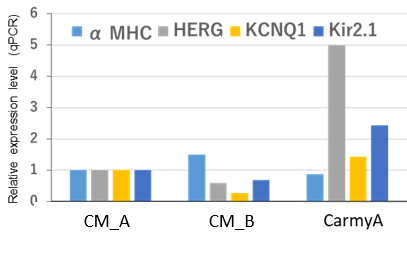 Fig.3. Relative comparison of gene expression levels for key cardiac markers. 
3. Drug Responses
CarmyA shows good arrhythmia responses (long QT, EAD and bradycardia) with introducing Terfenadine and Verapamil. 
Fig.4. Ca2+ imaging of CarmyA before and after exposure to Terfenadine and Verapamil. 
3.1. E4031
CarmyA shows clear intracellular Ca2+ wave prolongation (long QT) and EAD (Early After Depolarization) with dosing E4031, a typical HERG channel blocker.

Fig.5. Ca2+ fluorescence and motion result before and after CarmyA was exposed to E4031.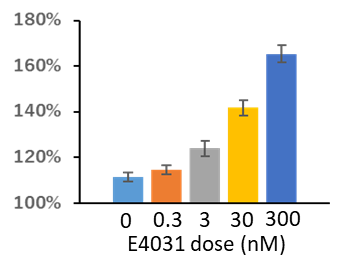 Fig.6. Dose response data when CarmyA was exposed to E4031.
3.2. Isoproterenol, Terfenadine
CarmyA shows more typical cardiotonic responses (compared with conventional iPS-derived cardiomyocytes) with showing tachycardia with being exposed to Isoproterenol – a typical cardiotonic drug. CarmyA also shows clearer Ca2+ wave prolongation with being exposed to Terfenadine – a typical long QT compounds.

Fig.7. Ca2+ imaging of CarmyA and conventional iPS-derived cardiomyocytes being exposed to Isoproterenol and Terfenadine. 
4. Mitochondria Activity
CarmyA shows stronger mitochondrial activities compared with conventional iPS-derived cardiomyocytes. 

Fig.8. Oxygen consumption rate (OCR) of CarmyA and conventional iPS-derived cardiomyocytes. 
5. Original Software for Fluorescence and Motion Analysis
Myoridge co-developed our original software being able to visualize both fluorescence and motion peaks. This software also provides good Ca2+ visualization in multi-well plates, therefore suitable good for high throughput analysis.

Fig.9. Outlook of fluorescence (left) and motion (right) analysis screen using the developed software.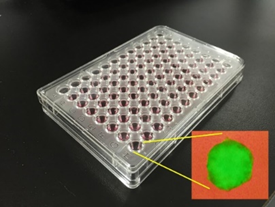 Fig.10. Ca2+ visualization using 96 well plate.
6. Established Quality Control and Logistics Management
Myoridge established its own quality control systems with guaranteeing the cell numbers and key functions as cardiomyocytes. Customers are able to access our quality data sheet (certificates of analysis) upon request before placing orders. CarmyA are cryopreserved and delivered to world-wide using special cryogenic delivery services.
Specification of typical CarmyA cryopreserved cells.
Category

Specification

Cell number

 1.0 x 107

Viability after thawing

 > 60%

Key Cardiac Expression

    αMHC expression

    HERG expression

    KCNQ1 expression

    Kir2.1 expression

 

Present

Present

Present

Present
"We are flexible to produce bespoke cell products and services for our clients".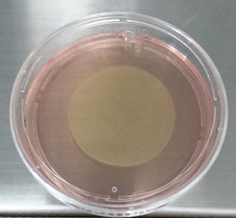 1. Flexible formatting
Myoridge is able to produce iPS-derived cardiomyocytes with flexible formatting such as spheroids, sheet and even fiber.
Spheroids

: Typically 100 to 1000 um diameter with using 3D platform and provided in 96 well plates.

Sheet

: Suitable to observe pulsation. Flexible sheet sizes on demand.

Fiber

: Suitable to observe pulsation and long-term culturing. Flexible fiber length on demand.
2. Disease Model Development
Myoridge is capable to produce disease modelled cardiomyocytes using integrated iPS-formatting, gene-editing and differentiation techniques. Please enquire for further details.
| | | | |
| --- | --- | --- | --- |
| ID | Product name | Description | Format |
| H-011107 | CarmyA | Cardiomyocytes derived from human iPSC | 1.0 x 107 (2mL vial) |
| G-011107 | CarmyA-GCaMP | CarmyA expressing GCaMP guaranteed | 1.0 x 107 (2mL vial) |
| M-011107  | CarmyA-Monkey | Cardiomyocytes derived from monkey iPSC | 1.0 x 107 (2mL vial) |
| ME-01 | CarmyA Maintenance media | Maintenance Media (Myoridge) - for Human Cardiomyocytes | 100 mL bottle |
| ME-02 | CarmyA Thawing media | Thawing Media (Myoridge) - for Human Cardiomyocytes | 100 mL bottle |
Please request for quote.
Cryopreserved cell vials are shipped using special dry-shipper with guaranteeing cryogenic temperature.
Thawing and plating media are separately shipped with dry-ice.
Shipping fee excluded.
Customers are responsible for local duty and taxes.
Standard terms and conditions are available upon request.
---